Offer accommodation units
Sorry, but for chosen date range and number of persons we cannot offer accommodation for this object.
Accommodation units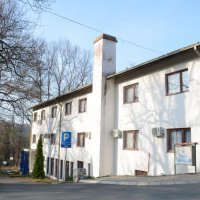 Contents
Accommodate children
Free WiFi
Parking available
Vila Panonija Vrnjačka Banja
Vila "Panonija" is located near the medicinal mineral spring Topla voda. In the center of Vrnjacki Park and all the events, but still sufficiently sheltered to offer you peace and privacy. Vila...
Need help?
We will be more than happy to assist you! Our team will answer your calls every working day from 9 am to 5 pm and Saturday 9 am to 2 pm.
Nearby objects
Why book with us?
Several thousands of accommodation objects